Hermann-Josef Engels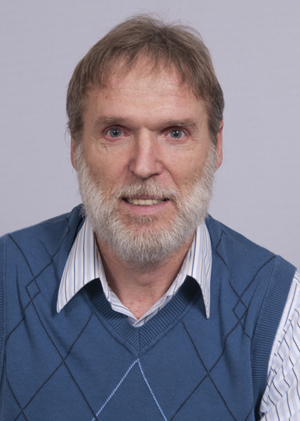 Professor - Exercise Physiology
267 Matthaei Bldg.
Office Hours: Fall 2017 Semester
Tuesdays & Thursdays 9:00am-11:00am
Mondays & Wednesday: 4:30pm-5:30pm
also by individual appointment and email
(313) 577-5896
---
Education
Doctor of Philosophy (1989) - Exercise Physiology / Movement Science Education
Florida State University, Tallahasee, FL

Master of Science (1984) - Physical Education / Sports Medicine
Florida International University, Miami, FL
Bachelor of Science (1983) - Physical Education
Florida International University, Miami, FL
Vordiplom (1981) - Sportwissenschaft; German Sport University (Deutsche Sporthochschule), Cologne, Germany
Research Interests
My research program focuses on the examination of the acute and chronic physiological response to exercise and physical activity in humans. I am committed to advancing the existing body of scientific knowledge about how exercise and physical activity can affect health and functional abilities in pediatric and adult populations. Current and past areas of scholarly pursuit include...
- youth and sports
- the link between exercise, mucosal immunity, and upper respiratory tract infections
- the study of nutritional aspects of exercise (caffeine, ginseng, echinacea)

- the interaction between exercise and sleep
My students and I also regularly conduct experiments that serve to address a range of other clinically relevant topics. Examples of past research projects in this area include examinations of the feasability of advanced technologies (e.g., body core temperature capsules, thoracic impedance cardiography) for exercise studies, the efficacy of  selected devices designed to modulate exercise responses (e.g., fitness vests, mouthgards), and the effects of different warm-up procedures on performance outcomes.  
Courses Taught
Physiology of Exercise I
Physiology of Exercise II
Fitness Assessment and Exercise Prescription
Lifestyle Fitness Activities Program (Weight Training and Fitness)
Awards & Honors
2009
AAHPERD Midwest District Scholar Award
1996
Fellow, AAHPERD Research Consortium
Presentations
Salivary IgA responses to graded maximal exercise (VO2max) testing in healthy adolescent females
Engels, H.-J., Adedugbe, O.E., Fahlman, M.M., & Yarandi, H.E.
2014
ACSM, Orlando, FL
Effects of acute caffeine intake on Wingate test performance in a creatine supplemented state
Seaton, A., Marks, C.R.C., Seaton M.J., Engels, H-J., & Hew-Butler, T.
2013
ACSM, Indianapolis, IN
Body warming prior to bedtime fails to affect subjective sleep quality and bedtime/daytime sleepiness
Engels, H.-J., Davis, J.E., Yarandi, H.N., & Galloway, T.
2012
ACSM, San Francisco, CA
Acute and chronic effects of exercise on salivary IgA and URTI in post menopausal women
Sloan, C.A., Engels, H.-J., Fahlman, M.M., Yarandi, H.N. & Davis, J.E.
2011
ACSM, Denver, CO.
Sleep, sleep quality, and daytime sleepiness in estrogen deficient post-menopausal women
Davis, J.E., Engels, H.-J., Yarandi, H.N. & Padiyar, J.P.
2010
SLEEP 2010 - 24th APSS Annual Meeting; San Antonio, TX.
Effects of selected body warming interventions on objective sleep characteristics in women with insomnia
Engels, H.-J., Davis, J.E., Yarandi, H.N., & Galloway T.
2010
ACSM, Baltimore, MD.
Predictability of anthropometric factors on two balance tests in children
Benedict, Jr., R.J., Lai, Q., Li G., Yu, H., & Engels H.-J.
2010
ACSM, Baltimore, MD.
Acute effects of dental appliances on upper and lower isokinetic muscle function
Dau, N, Sherman, D., Bolander R., Bir C., & Engels, H.-J.
2009
27th International Conference on Biomechanics in Sports, Limerick, Ireland.
Place kicking kinematics following static and dynamic stretching warm-ups in young female soccer players
Pius, R., White, R.L., Lai, Q., & Engels, H.-J.
2009
ACSM, Seattle, WA.
Comparison of selected warm-up procedures in young female soccer players
Engels, H.-J., White, R.L., & Lai, Q.
2009
AAHPERD, Tampa, FL.
In search of a relationship between body mass index classification and balance acquisition
Benedict, R.J., Qin, L., Engels H.-J., & Erbaugh, S.
2009
AAHPERD, Tampa, FL.
2009 AAHPERD Midwest District Scholar Lecture - Ginseng and Exercise: Past, Present, and Future
Engels, H.-J.
2009
MAHPERD, Traverse City, MI.
Core body temperature and the symptom of sleep disruption
Davis, J., Engels, H-J., & Yarandi, H.
2009
33rd Annual Midwest Nursing Research Society (MWNRS) Research Conference, Minneapolis, MN.
Publications
Effects of exercise on S-IgA and URS in postmenopausal women
2013
International Journal of Sports Medicine
34
81-86 (Epub August 28, 2012)
Effect of caffeine on LT, VT, and HRVT
2012
International Journal of Sports Medicine
33(7)
507-513 (Epub April 12, 2012)
Race Walking - A Sport Not Just for Olympic Athletes
2011
MAHPERD Journal
Fall
12-13
Selected Papers (prior to 2010)
Utility of an ingestible capsule for core temperature measurements during body warming
2009
Journal of Exercise Physiology
12(1)
1-9
School physical education, physical activity, and fitness: their relationship to student learning - an update
2009
MAHPERD Journal,
Spring,
21-23
Use of heart rate variability to estimate lactate threshold. and ventilatory threshold
2008
International Journal of Sports Medicine
29(8)
652-657 (Epub January 22, 2008)
REE and DOMS following full-body resistance exercise with an eccentric concentration
2008
Journal of Strength and Conditioning Research
22(5)
1605-1609
Echinacea purpurea and mucosal Immunity.
2007
International Journal of Sports Medicine
28 (9)
792-797 (Epub April 13, 2007)
Current views on static stretching as part of a pre-exercise warm-up routine
2007
MAHPERD Journal,
Winter,
2-3
Promoting healthful diets and exercise: efficacy of a 12-week after-school program in urban African Americans
2005
Journal of the American Dietetic Association
105(3)
455-459
Effects of caffeine on linear and nonlinear measures of heart rate variability before and after exercise
2005
Depression and Anxiety
21(3)
130-134
Mucosal IgA and URTI in American college football players: a year longitudinal study.
2005
Medicine and Science in Sports and Exercise
37(3)
374-380
Comparison of mucosal IgA response to intense interval exercise in male and female active adults
2004
Journal of Exercise Physiology
7(5)
21-26
Panax ginseng not an effective ergogenic aid
2003
Focus on Alternative and Complementary Therapies
8(4)
404-406
Effects of ginseng on secretory IgA, performance and recovery from exhausting interval exercise
2003
Medicine and Science in Sports and Exercise
35(4)
690-696
Bench/step training with and without extremity loading: Effects on muscular fitness, body composition profile, and psychological affect
2002
Journal of Sports Medicine and Physical Fitness
42(1)
71-78
Changes in preadolescents' Stage of Change for exercise behavior following "Healthy Kids 2000 - Get With It."
2001
American Journal of Medicine & Sports
3
272-278
Effects of ginseng supplementation on supramaximal exercise performance and short-term recovery
2001
Journal of Strength and Conditioning Research
15(3)
290-295