Jasmine B. Ulmer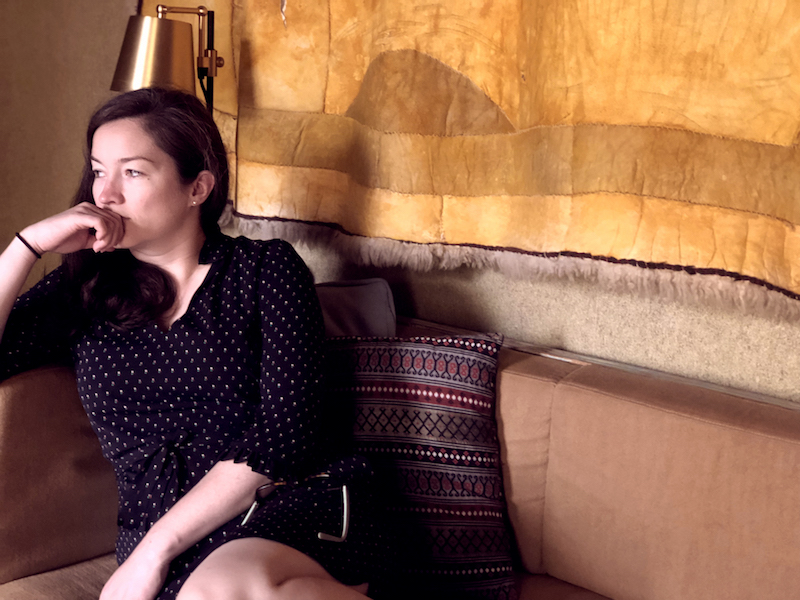 Assistant Professor - Education Evaluation & Research and Qualitative Director
---
Education
Ph.D., Educational Leadership (concentration in Research and Evaluation Methodologies), University of Florida, 2015
M.Ed., K-12 Reading Education, University of Florida, 2005
B.A., English and Classical Studies, University of Florida, 2004
Biography
Jasmine B. Ulmer (Ph.D., University of Florida) is an assistant professor at Wayne State University in Detroit. Within the College of Education, she teaches and directs the doctoral track in qualitative inquiry. Her current program of research develops inclusive inquiry methodologies and pedagogies. Located at the intersection of qualitative inquiry and the philosophy of education, her work aims to contribute to a kinder, more inclusive, and peaceful world. Her publications have appeared in Qualitative Inquiry, Educational Philosophy and Theory, ​Philosophy and Theory in Higher Education, Cultural Studies <=> Critical Methodologies, and the International Review of Qualitative Research, among others.
In addition to writing and teaching, she also enjoys editing. She is a founding co-editor of Developing Traditions in Qualitative Inquiry, a book series on Routledge (with James Salvo). Other editing projects include a special issue of Qualitative Inquiry, "What Do Pedagogies Produce? Thinking/Teaching Qualitative Inquiry" (in press, with Candace Kuby and Rebecca Christ), as well as an edited collection on Transdisciplinary Feminist Research Approaches: Innovations in Theory, Method, and Practice (under contract, with Carol Taylor and Christina Hughes). 
Prior to entering post-secondary education, she served as a National Board Certified Teacher, instructional coach, and classroom policy fellow at the U.S. Department of Education. She has received the faculty teaching award from her college, as well as the Early Career Award from the measurement and research division of the American Educational Research Association. She has been a WSU Humanities Center Faculty Fellow and visiting scholar at Ghent University in Belgium.
Responsibilities
Qualitative research methodology
Area Of Expertise
Qualitative inquiry
Philosophy of education
Courses Taught
EER 7870: Qualitative Research 1: Introduction (Fall 2019, Winter 2020)
EER 8520: Qualitative Research 2: Design and Data Collection (Fall 2019)
EER 8530: Qualitative Research 3: Data Analysis and Reporting (Winter 2020)
EER 7910: Qualitative Methods for Diversity and Inclusion
EER 7920: Qualitative Methods for Community and Classroom Research
EER 8550: Advanced Qualitative Inquiry: Innovations in Theory 
EER 8560: Advanced Qualitative Inquiry: Innovations in Practice (Fall 2019)