Carla Nelson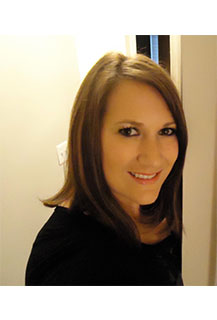 Adjunct Faculty - Health & Physical Education
Office Hours: By appointment.
---
Education
Albion College: BA

Major: Exercise Science/Athletic Training and Physical Education
Minor: Health Education
Certified Secondary School Teacher State of Michigan
Oakland University: MS
Concordia University Ann Arbor: MS
Educational Leadership and Administration
Certified K-12 Administrator Certificate State of Michigan
 
Biography
Secondary School Teacher, Health Education 17 years.
World Instructor Training School (WITS) Personal Training Instructor SE Michigan
Cardiac Rehabilitation, Beaumont Hospital, Troy, MI.
Internship, Beaumont Hospital. Prescribed exercise plans, facilitated patient clinical education classes, conducted patient assessments, performed stress testing, echocardiograms, and group exercise classes.
National Youth Sports Program (NCAA), Albion College, Albion, MI.
Assistant Program Director for a summer camp sponsored by the NCAA for at risk communities. Worked to fundraise, develop, create, and implement the first ever NYSP camp offered through Albion College. Responsible for data entry, participant and staff records, daily/weekly/monthly reports, camp site operations, communications, and fully supported the director.
William Clay Ford Center for Athletic Medicine, Detroit, MI.
Internship. Responsible for personal training, fitness assessing, and assisting in the development of an educational curriculum for the Henry Ford Hospital College of Managed Care.
Awards/Honors:
All MIAA Conference Volleyball Player NCAA Div 3
Outstanding Female Physical Education Student Scholarship – Albion College
 
Courses Taught
Dynamics of Personal Health
Exercise Physiology