Ronald Simpkins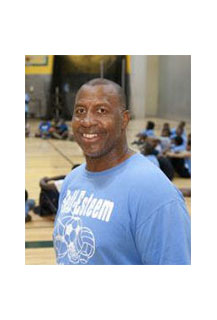 Research Associate - Center for Health & Community Impact
260 Matthaei
Office Hours: By appointment.
313-577-5945
---
Education
Masters - Sports Administration (Wayne State University)
Biography
Ronald Simpkins is a research Associate in the Center For Health and Community Impact, where he oversees the implementation of a variety of grant based initiatives centered around encouraging Detroit youth to participate in sports which aids in the development of a variety of leadership skills. Ronald Simpkins played professional football for both the Cincinnati Bengals and the Green Bay Packers after which he returned to Detroit Michigan and earned his Master's degree from Wayne State University in Sports Administration.
Responsibilities
Research
Volunteers, Administrative Coaches Training
Research Interests
Youth participation in sports
Youth leadership skills