Jon Michael Wargo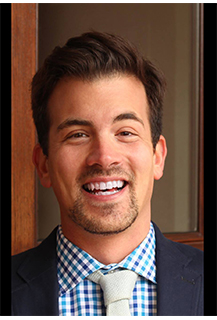 Assistant Professor - Reading, Literacy and Literature
247 Education Bldg.
Office Hours: By appointment
(313) 577-2976
---
Education
Ph.D., Curriculum, Instruction, and Teacher Education (Specialization in Language and Literacy Education; Certificate in Qualitative Research Methods), Michigan State University, 2016
B.A., English and Gender Studies, Indiana University, 2008
Biography
Anchored in interdisciplinary study, Jon's work engages with qualitative and humanities oriented research to explore the intersections of language and literacy education, technology, and cultural studies. Given the increasing presence and seemingly ubiquitous status new media and digital technologies have in mediating contemporary youth lives, his research examines how historically marginalized youth engage in these varying levels of mediation as they navigate and negotiate communities, construct visibility, and orchestrate convergent identities. By accounting for the rich opportunities and nuanced processes of multimodal writing, Jon advocates for a critical engagement with a compositional fluency that encourages expressive possibilities and potentials for meaning making amidst highly distributed and new technological landscapes for writing.
Responsibilities
Jon M. Wargo is an Assistant Professor in the Teacher Education division. A core faculty member in the Reading, Literacy, and Literature (RLL) program area, Jon teaches undergraduate and graduate courses in language and literacy education. Alongside of Kathleen Crawford-McKinney, Jon serves as the co-director of the Wayne State Writing Project.
Outside of broader university and division commitments, Jon has held numerous leadership roles for several national organizations. Currently, he is the AERA Writing and Literacies SIG technology and social media outreach co-ordinator. Jon also acts as a reviewer for several national conferences and peer-reviewed journals in educational research.
Academic Interests
With an active interest in equity and youth culture, coupled with a commitment to social justice and urban education, Jon's academic interests revolve around improving the quality of preparation language and literacy teachers receive for teaching in culturally sustaining ways.
Area Of Expertise
Language and Literacy
Writing Theory and Practice
Qualitative and Humanities-Oriented Research
Technology and Digital Media
Diversity and Educational Equity
Elementary and Secondary Education
Children's and Young Adult Literature
LGBTQ Youth
Courses Taught
EED 6310 - Young Adult Literature
RLL 8500 - Literacy in a Socio-Political Culture
Grants
#hearmyhome: (Re)Educating the Senses to Community Literacies
Awards & Honors
2016
AERA Language and Social Processes SIG Emerging Scholar Award
2015
International Literacy Association's Inaugural 30 Under 30 Recipient
2015
College Composition & Communication Gloria Anzaldúa Rhetorician Award
Publications
Youth Techtual Economies: The Paradox and Purchase of Equity
2016
Education, Equity, and Economy: Crafting a New Intersection
195-214
"Every Selfie Tells a Story…" LGBTQ Youth Lifestreams and New Media Narratives as Connective Identity Texts
2015
New Media and Society
1-19
Spatial Stories with Nomadic Narrators: Affect, Snapchat, and Feeling Embodiment in Youth Mobile Composing
2015
Journal of Language and Literacy Education
(11)1
47-64
Sexual Slipstreams and the Limits of Magical Realism: Or, Why a Bisexual Cinderella Just Isn't That "Queer."
2014
Bookbird
(52)1
43-50