Alan D Freedman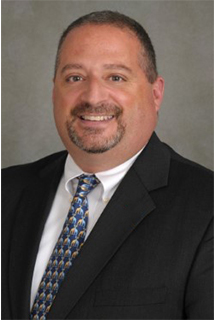 Clinical Education Coordinator, Lecturer, Athletic Training
4512 Applebaum
Office Hours:
Monday 9:00 - 2:00
Wednesday 9:00 - 12:00
And By appointment
(313) 577-2581
---
Education
DSc, Rocky Mountain University for Health Professions (Currently enrolled)
MEd, University of Virginia
BS, Appalachian State University
BOC certified in Athletic Training
Licensed in Athletic Training in Michigan, New York, and Virginia
Biography
Alan Freedman is a Lecturer in Athletic Training in the Division of Kinesiology, Sports, and Health Studies. He is a part of a team that is developing an athletic training education program that is seeking accreditation through the Commission on Accreditation of Athletic Training Education. Alan brings 26 years of diverse clinical and academic experience to Wayne State. Freedman serves on the Reinstatement Panel for the Board of Certification. He is a 2016 recipient of the National Athletic Trainers' Association (NATA) Athletic Trainer Service Award which recognizes NATA members for their contributions to the athletic training profession as a volunteer at the local and state levels. These recipients have been involved in professional associations, community organizations, grassroots public relations efforts and service as a volunteer athletic trainer. Candidates must have held the certified athletic trainer (ATC) credential, conferred by the Board of Certification, and have been an NATA member, both for at least 20 years. In 2015, Alan was the recipient of the Board of Certification (BOC) Dan Libera Service Award in recognition of his longstanding dedication to the mission and programs of the BOC. Additionally, Freedman is a member of the Sports Medicine Team with USA Fencing and an organizational ombudsman.
Academic Interests
Athletic Training Education
Clinical Education
Workplace bullying
Area Of Expertise
Athletic training education
Clinical education
Workplace bullying
Research Interests
Athletic injury epidemiology
Acetabular labrum pathology
Attitudes and beliefs towards evidence based practice
Motor control and neurmuscular performance characteristics