Mathew L. Ouellett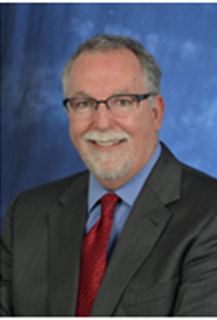 Adjunct Faculty - Administrative & Organizational Studies
161 Purdy Library
Office Hours: By appointment.
(313) 577-0001
---
Education
Ed.D. Multicultural Organization Development in Education (University of Massachusetts-Amherst)
M.L.A. Psychology of Adult Development (Goddard College)
B.A. Political Science and Psychology (University of Nevada)
Biography
 Dr. Mathew L. Ouellett is Associate Provost and Director of the Wayne State University (WSU) Office for Teaching and Learning (OTL). Ouellett joined the provost's senior staff in March 2013.
 Prior to joining Wayne State University, Matt held increasingly responsible positions at the Center for Teaching at the University of Massachusetts Amherst (UMass) concluding with 5 years as director and senior lecturer. Over his time at UMass, the Center for Teaching was cited as one of the top four Model Faculty Development Programs in the U.S. and Canada (2006), was awarded a 2002 Innovation Award from the POD Network, and a 2000 Hesburgh Award for Faculty Development to Enhance Undergraduate Teaching and Learning.
Ouellett has taught well-received undergraduate and graduate courses in social justice and diversity, psychology, higher education, and the implications of race and racism for social work practice at a number of institutions including most recently the University of Wisconsin, Madison; the University of Massachusetts Amherst; and, Smith College School for Social Work.
Over his career, Ouellett has also regularly been the recipient of internal and external research support. Currently, he is primary investigator on the National Science Foundation-funded grant, Collaborating at the Centers: Faculty and Educational Development Strategies for STEM Transformation (NSF # 1552540). Ouellett serves as co-primary investigator on two NSF-funded teaching and learning transformation grants: WSU Student Success Through Evidence-based Pedagogies (WSU-SSTEP) and the Evaluation of WSU Faculty Use of Evidence-Based Methods in STEM Instruction (WSU WIDER).
As a regular contributor to the literature on faculty development and inclusive teaching and learning, Ouellett has authored or co‐authored over 40 peer‐reviewed articles, book chapters, books, and edited collections. Most recently, he co-authored with Bell and Goodman the chapter Course Design and Facilitation, in Teaching for Diversity and Social Justice, 3rd edition (2016) and the IDEA Center paper, Developing knowledge and understanding of diverse perspectives, global awareness, or other cultures, co-authored with Christine Stanley, 2016.
Recent collections include:
¥ The Chicago handbook for teachers: A practical guide to the college classroom (2nd ed.), 2011, with co‐authors Brinkley, El‐Fakahany, Dessants, Flamm, Forcey, & Rothschild
¥ An integrative analysis approach to diversity in the college classroom, 2011.
¥ and, Teaching Inclusively: Resources for course, department and institutional change in higher education, 2005.
In the summer of 2016, Ouellett served as a Senior Fulbright Specialist at the University of the Humanities, Ulaanbaatar, Mongolia. In December 2013 and January 2014, Ouellett served as visiting associate professor of education at the Nagoya University Center for the Studies in Higher Education.
In 2014, the Wayne State University Student Senate presented Ouellett with the 2013 -2014 Student Senate Administrator of the Year Award. In 2012 he was honored with the Bob Pierleoni Spirit of POD Award for outstanding lifetime achievement and leadership in the enhancement of teaching, learning, and faculty development. From 2005 to 2008, Ouellett served as President/Executive Board Member of the Professional and Organization Development Network in Higher Education (POD).
Ouellett earned his bachelor of arts degree from the University of Nevada Reno, a master of liberal arts degree at Goddard College, and his doctoral degree from the University of Massachusetts Amherst.
CV: Ouellett
Courses Taught
Diversity in the College Classroom: A CIRTL Network Online Course, UW Madison
Introduction to Scientific Teaching, UMass Amherst
Multicultural Issues in Psychology, UMass Amherst
Social Diversity Issues in Education, UMass Amherst
Introduction to College Teaching, UMass Amherst
Social Diversity in Education, UMass Amherst
Racism in the United States: Implications for Clinical Practice, Smith College SSW
Racism in the United States: Implications for Clinical Practice, Smith College SSW