Erin E. Centeio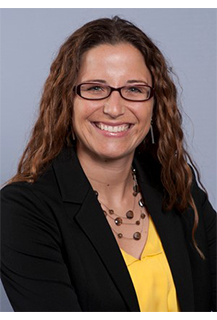 Assistant Professor - Physical Education-Physical Activity Leadership
2167 FAB AND Mathaei 257 Building
Office Hours:
Monday 2:30 - 4:30pm Matthaei Building Rm 257
Wednesday 1:00 - 4:00pm  2167 FAB
Or By Appointment
(313) 577-3142
---
Education
Ph.D., University of Texas at Austin
M.S., University of Illinois at Urbana-Champaign
B.S., University of Illinois at Urbana Champaign
Biography
Erin E. Centeio, Ph.D., is currently an Assistant Professor in the College of Education at Wayne State University. As a member of the Division of Kinesiology, Health, and Sport Studies and as a researcher in the Center for Health and Community Impact she conducts research that focuses on the implementation of healthy school transformations in an urban context. Increasing children's levels of physical activity throughout the school day and understanding the effects this has on their health, as well as the cognitive and psychosocial benefits is key to her research. Dr. Centeio has consulted with numerous physical education teachers and school districts to maximize potential for physical activity opportunities. Dr. Centeio is a Co-PI for Building Healthy Communities, which is funded through Blue Cross Blue Shield of Michigan. This project focuses on improving the health of students at the elementary level through a comprehensive phsyical activity and healthy eating intervention. Erin also works on increasing physical activity for youth outside of the school setting. Currently, Dr. Centeio is working with Brilliant Detroit to implement physical activity opportunities for youth ages 0-5 in Detroit neighborhoods and also works with Spectrum of Sports and LightUp to offer phsyical activity opportunities for children with disabilities. Dr. Centeio has authored/coauthored over 62 presentations at National and International conferences, as well as published over 20 papers focusing on integrating physical activity into the school setting.
CV (Last update: 2/08/2017): E. Centeio
Responsibilities
Program Coordinator - Physical Education-Physical Activity Leadership
Area Of Expertise
Comprehensive School Physical Activity Programs
Healthy School Transformations
Physical Education Curriculum
Technology in Physical Education
Sociocultural Issues in Physical Education
Youth physical activity interventions
Research Interests
Erin's research interests center around increasing youth physical activity with hopes of reducing childhood obesity and risks of chronic disease among urban youth. Dr. Centeio's conducts research in both the school and community settings. Through the school setting she focuses on implementing healthy school transformations and integrating phsycial activity before, during, and afterschool. She seeks to understand the impact that increased physical activity can have on obesity and chronic disease as well as academic outcomes. Erin also works within community settings to design programs that will increase the physical activity levels of youth and their families.
Courses Taught
Physical Education -Physical Activity Leadership Courses
KIN 5200
KIN 5210
KIN 5530
KIN 5600
KIN 5770