Gerald R. Oglan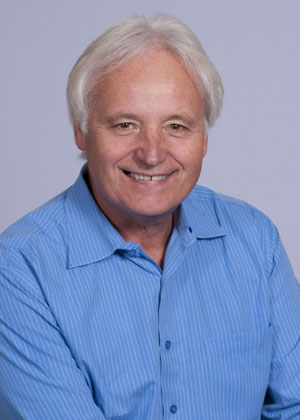 Associate Professor, Special Education
263 South Education
Office Hours: Wednesday, 1-4 p.m.  Skype Appointments Available by emaiing Dr. Oglan to set up the appointment.
(313) 577-9069
(313) 577-4091
---
Education
Graduate: M.Ed.University of Windsor, 1986.
     Ph.D.University of South Carolina, 1992.
Baccalaureate: University of Windsor, 1975.

Licensure: Bachelor of Education, University of Windsor, 1976.

Certification: Physical and Health Education, Specialist Certification
                                  Ministry of Education
                                  University of Western Ontario
                                  London, Ontario, Canada, July, 1985

                                  Special Education, Specialist Certification
                                  Ministry of Education
                                  University of Windsor
                                  Windsor, Ontario, Canada, July,1985.
Biography
Dr. Gerry Oglan has been a member of the Wayne State University faculty since 1995.  Prior to this he taught for 20 years in public schools, 13 years were spent teaching learning disabled students.  During his tenure at Wayne State, he spent 5 years on the Reading, Language and Literature faculty and another 5 years teaching and coordinating the special education program.  Dr. Oglan served as the Assistant Dean in the Teacher Education Division and has returned to teaching as a member of the special education faculty.

Dr. Oglan has published a number of books and articles dealing with classroom and curricular modifications for special education and regular education students.  He has also published two books for parents on how they can use the home environment to support and enhance the education of their children. 

Dr. Oglan is Nationally and Internationally recognized as an expert in his field. He has worked on the Pathways and Limited License to Instruct Programs at Wayne State, established after school programs through Federal Grants in the city of Detroit.  He has  worked with the Nigerian Reading Association, Council for Exceptional Children, National Reading Council, National Council of Teachers of English, International Reading Association, Ministry of Education and Training, Toronto Ontario, Canada, American Association of College Teacher Educators and the Michigan Council of Exceptional Children.
Responsibilities
Advisor for Learning Disabilities, graduate studies.  Instructor for SED 7800 part one and SED 7800 part two.  Liaison for Canadian Teacher Certification Program.
Academic Interests
Leanring Disabilities and the relationship of information sent and received by the brain through the central nervous system.
Area Of Expertise
Parent Literacy/Working with Parents
Spelling development
Teaching writiing across the curriculum
Learning Disabilities, Learning Styles and Brain Hemisphericity
Research Interests
Teaching writing with a focus on editing and revision of text with K-8 students.
Parent Literacy
Learning Disabilities
Courses Taught
Graduate


SED 7770 - Assessment Of Special Needs
SED 7800 - Practicum in LD
SED 7999 - Master Project
RLL  7600 - Current Issue in Reading
ED    5998 - Field Studies
ED    7998 - Field Studies
ED    7999 - Masters Project/Thesis
ED    9989 - Dissertation Prep
ED    9999 - Dissertation Prep

Online Teaching: Graduate


SED 5060 - Effective Strategies for Exceptional Learners
SED 5600 - Collaboration and Support for Inclusions
SED 7760 - Teaching Students with Learning Disabilities Birth to Adult
SED 7779 - Assessment and Evaluation of Students with Special Needs
SED 7800 - Practicum in Special Education
ED   7999 - Masters Essay and Project
Grants
Staff Teacher Quality Enhancement Grant
21st Century Community Service Learning Program
Awards & Honors
1993
Recipient, 1992 Convention Award in Tourism, City of Windsor, Windsor Convention Bureau, Windsor, Ontario.
1985
Award of Excellence in Special Education, Exemplary Classroom Practices for Learning Disabled Students, Ontario Institute for Studies In Education, Toronto, Ontario.
Publications
Parent to parent: Our children, their literacy
2000
Urbana, IL: National Council of Teachers of English.
Parents, learning, and whole language classrooms
1997
Urbana IL: National Council of Teachers of English